Welcome!
Are you interested in creatively and artistically capturing your baby's first year milestones?….  You've come to the right place.  We hope you will choose us to create gorgeous works of photographic art of your precious newborn.
Your baby's first coos, giggles, and steps…The first year of life passes so quickly. You won't want to forget the milestones that make this the most precious time in your child's life.
WHAT TO EXPECT
A session begins before we even meet…
When you message me for an appointment, we will then pencil in your preferred shoot date.   Once your baby is born we will make sure you have a time and day that is perfect for you.  Once your session fee is received, your penciled in date will be confirmed and I will send you your Client Questionnaire and Client Password via email.  The Questionnaire will help me plan your session and includes your preferences regarding  session style, clothing, favorite colors, wraps, props, favorite poses, and "must have" poses.  All of your questions will be answered either by email, phone, or in person.    My goal is to fully understand how I will create a successful experience for you from start to finish.
When you come to the studio, it is best if you bring your newborn right after a feeding and some wake time.  We will be able to get the most out of your session if baby is sleepy with a full belly.  It is helpful if you arrive with your baby in just a diaper and wrapped in a blanket for warmth.   This way, if baby is asleep, we can not disturb him for undressing.  Although I strive for perfect poses and perfect images, my style for shooting is relaxed and soothing.   My goal during the shoot is to capture every inch of your baby in a beautiful and timeless way.  When working with newborns, they can sometimes be cranky or in need of comfort, changing or nursing.  Waiting is all part of the newborn session.  Please remember when you are here that I am a mother of three lovely teenage daughters so "I've been there".  A little poop or spit up doesn't scare me at all!  Don't stress about anything.  Just relax and enjoy the moment.  I will adore the time I have with your precious one and you will adore your images for years to come.
After your newborn photo session, we will schedule your viewing & ordering session.  This is an appointment for you to view the best images from the session, view samples of products to display your images as original works of art in your home, and make your selections. I will guide you through the selection process and answer all of your questions.
I offer custom products, including canvas gallery wraps, photographic prints, beautiful frames, coffee table art books, albums, custom photo graduation announcements, holiday cards and more.  I also offer digital images after print purchase for sharing on social media sites and personal use.
Q & A
WHEN SHOULD I BOOK MY NEWBORN SESSION?
The best time to book Your newborn session is during Your 5th or 6th month of pregnancy (or earlier), to ensure I'm available when your baby arrives.
The key to having a successful newborn photo shoot and achieving those adorable artful poses  is to have us photograph your little one within the first 14 days of life.  Newborns tend to sleep less and are difficult to "curl up" and pose once they reach the 14 day mark.
The next great time for baby photos is around 3-4 months when babies have good head control. They can get giggly at this age which is great for photos- and who can resist tummy time shots?
The next window of opportunity that is ideal for photos is right when baby is able to sit up unassisted but not yet crawling.   This happens between 6-8 months and the images are adorable.
The next time of course is around 12 months when babies are up on their feet.  The latest trend is a one year old "Cake Smash".  This is exactly what you would think… you give them a gorgeous, yummy cake and have them dig right in!  What fun!  In addition to the messy part, we will take time with some nice and clean pre-smash shots as well.
The additional milestones are at 18 months, 2 years old, and yearly around the holidays for some amazing family photos.
MORE NEWBORN FAQ's
I would like to book a session with you.  What do I do now?
Great! Please fill out the contact form and within 48 hours I will send you an email response. I will answer your questions and once you are ready to book, we will together schedule your session date. Once the session fee is received, your session will be confirmed. I will send you an email confirmation with your session info, Client Questionnaire, and Client Password. You will complete the online Client Questionnaire so that I can customize your session.
What happens if we need to reschedule or cancel our session?
No one wants to be photographed if they are feeling lousy.  Should baby or someone in your family get sick, the session can absolutely be rescheduled. We will work together to find the next available date for both of us.
For other circumstances, session fees will be refunded fully or applied to another session date as long as the session is canceled at least seven days prior to the shoot. After seven days, 50% of the session fee will be refunded. If you do not show up for your session without calling, your session fee will be forfeited.
How long does my session last?
Newborn sessions are usually 1-3 hours giving us plenty of time to wait, feed, wait, change, wait, and cuddle as needed. 🙂
When do I view my pictures?
We will schedule your viewing and ordering session about 2 weeks following your photo shoot. We will present to you your best images fully edited and retouched. We will also show you all the beautiful heirloom products that are available for you so you can pick out what you love!
How much does it cost?
The session fee is required to secure your date. This fee is transferable but non-refundable. The session fee includes the session planning, custom photo shoot, editing of 20 unique images and viewing and ordering session. At your ordering session you will have the option to purchase prints and digital files as well as a variety of wonderful heirloom products.   We want to provide the best photography services with state of the art equipment and professional, artistic editing. We also want to provide the best quality products AND provide you with a reasonable price. We want to see you time and time again and not save us for "special occasions". We want to be your photographer for years to come!
How long do I have to wait to see my pics?
Your ordering session is scheduled about 2 weeks after your photo shoot.
Who should I bring with me to my shoot?
Besides baby, feel free to bring your partner, mom, or a friend especially if they are super patient 🙂 …  you can also come solo!
Can I get digital files of my photos?                                                                  
YES!  Digital images are offered as an add-on item once your printed items are ordered.  Digital files for sharing on social media and files to be used as a back-up for printing are not offered as a stand-alone item, but rather as an add-on item.  We want to present your precious images to you on the best materials in the industry, not on a file that will live on your computer.
How long does it take to receive my images?
Once your order has been placed, your beautiful package will arrive within 4-5  weeks
What's not included in the session fee?
Prints or digital files are not included in your session fee.
How many images will we see from our session?                                  
Expect about 20-30 images in your gallery to view.
Can I be included in some shots with my baby during the newborn shoot?
Absolutely!! There is nothing more precious than a mother and child (or father and child)!  This is the perfect opportunity to beautifully capture and preserve this moment in your life!
Should I schedule a studio or on-location setting?  What time of day is best?
Madeline Photography Studio is spacious with natural light as well as flattering studio lighting.  It offers a very comfortable, cozy and inviting environment.   Our studio sessions include a variety of timeless and carefully selected backdrops, wraps, clothing, props.   You do not need to bring anything with you to a newborn session besides your baby! (and diaper bag)!   We will schedule your shoot at the time of day that works best your you and your baby.  Since this will be a studio shoot, we have a lot of flexibility with time.
Do you offer any special offers if I'm happy with my experience and refer a friend?                                                                                                          
YES!! 🙂 The BEST compliment we could receive would be your referral to a friend! We want to thank you by offering $50 credit toward your future session for each referral. Please see REFERAL REWARDS PROGRAM for further details. If you have a few moments, please also send us a note or Facebook recommendation.
I hope these FAQ's were helpful!  If you have any other questions feel free to send me an email: lori@lorimadelinephotography.com or call or text me at 864.430.5286.
I look forward to hearing from you!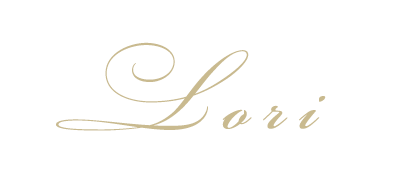 Madeline Photography
Greenville, South Carolina