WELCOME!
This is a time for new beginnings…
A time for your heart to take a journey it will never forget.   It would be my joy and honor to capture and preserve this precious time for you.
Please take some time to review our pricing and policies prior to booking your session.     I take pride in my work and I'm hopeful that you will choose Madeline Photography today and for many years to come.
WHAT TO EXPECT IN YOUR MATERNITY SESSION….
When you message me to book your session, we will then schedule your shoot day and time. Once the session fee is received, your appointment will be confirmed and I will send you your Client Questionnaire and Client Password via email. You will then fill out and return your Questionnaire which includes your preferences for the shoot location, session style, clothing, favorite colors, props, favorite poses and more. All of your questions will be answered via email, phone, or if you prefer, in person. My goal is to fully understand how I will create a successful experience for you from start to finish.
Although I strive for perfect poses and perfect images, my style for shooting is relaxed and fun.  My goal during the shoot is to capture your gorgeous figure in a creative and artistic way and also highlight the love and emotional bond between you and your partner.  I will probably ask you to hold hands, kiss, get real close and even tickle each other.
Your personality and preferences are important to allow your true self to shine through in your images.  Please feel free to bring a special quilt or blanket, baby shoes or other items belonging to your unborn child.
In order to get the right images, it will be necessary to take several shots of the same pose.
After your maternity photo session, we will schedule your ordering session. This is an appointment for you to view the best images from the session, view samples of products to display your images as original works of art in your home, and make your selections. I will guide you through the selection process and answer all of your questions.
WHEN SHOULD I BOOK MY MATERNITY SESSION?
It is recommended to plan your maternity photography session in the late second or early third trimester.You want to be clearly showing but still feel comfortable enough to enjoy the session. If you book your session prior to this time frame, the belly may not be prominent enough.  If your session is later than this time frame, you may feel uncomfortable.   Please keep in mind that  every woman and every pregnancy is different, so listening to your body is always best.    You ultimately choose to book your time when you feel it is best.
WHAT SHOULD I WEAR TO MY MATERNITY SESSION?
Consider wearing one of your favorite maternity outfits that is also comfortable and flattering to your form.   Mid tone colors work best-avoid busy patterns which can be distracting.   A long flowing gown is also a great choice.  We have a selection of beautiful gowns, flowing skirts and tops to choose from if you would like to simply "show up" to your appointment stress-free!
Please avoid wearing tightly-fitted elastic waistbands and socks for few hours before your shoot as they cause indentations in your skin.
MORE MATERNITY FAQ's
I would like to book a session with you.  What do I do now?
Great! Please fill out the contact form and within 48 hours I will send you an email response. I will answer your questions and once you are ready to book, we will together schedule your session date. Once the session fee is received, your session will be confirmed. I will send you an email confirmation with your session info, Client Questionnaire, and Client Password. You will complete the Client Questionnaire and email it back to me so that I can customize your session.
What happens if we need to reschedule or cancel our session?
No one wants to be photographed if they are feeling lousy or the weather isn't cooperating. Should someone in your family get sick or the weather isn't being kind to us, the session can absolutely be rescheduled. We will work together to find the next available date for both of us.
For other circumstances, session fees will be refunded fully or applied to another session date as long as the session is canceled at least seven days prior to the shoot. After seven days, 50% of the session fee will be refunded. If you do not show up for your session without calling, your session fee will be forfeited.
How long does my session last?
Maternity sessions are usually 1-2 hours giving you plenty of time to fit in at least 2-3 outfit changes as well as shots of you alone and with your partner and/or children.
When do I view my pictures?
We will schedule your viewing and ordering session about 2 weeks following your photo shoot. We will present to you your best images fully edited and retouched. We will also show you all the beautiful heirloom products that are available for you so you can pick out what you love!
How much does it cost?
The session fee is required to secure your date. This fee is transferable but non-refundable. The session fee includes the session planning, custom photo shoot, editing of 20-30 unique images and viewing and ordering session.  At your ordering session you will have the option to purchase prints and digital files as well as a variety of wonderful heirloom products.   We want to provide the best photography services with state of the art equipment and professional, artistic editing. We also want to provide the best quality products AND provide you with a great price. We want to see you time and time again and not save us for "special occasions". We want to be your photographer for years to come!
Should I get my hair & makeup done?
We want you to not only look but also feel your best which is why suggest having your hair & makeup done. It is not required to have professional hair and make up if you are comfortable with doing it yourself. If you need suggestions we are here to help. Feel free to bring  your own hair brushes, products and  make-up bag to your photo shoot.
How long do I have to wait to see my pics?
Your ordering session will take place 1-2 weeks following your shoot.
Will you tell me how to pose during my shoot?                                   
Absolutely! We will give you lots of ideas and directions throughout your session to help you feel at ease. Sometimes the best photos are the candid ones because that is when you are at your most relaxed. We will coach you along and make you feel comfortable and confident. This is your time to shine!
Who should I bring with me to my shoot?
Feel free to bring your partner, children, mom,  or a friend as long as you're comfortable in front of them, if not then you can also come solo!
What if there is bad weather on the day of my shoot?
Don't worry, we will leave 1-3 days open during the week for reschedules. We will notify you asap if we do have to reschedule, however we usually only reschedule if there is either a high chance of rain, OR if it's going to be too cold to be comfortable. If it's overcast don't worry your pictures will still look amazing!
Where do I change my clothes?
Be prepared to turn your car into a dressing room! Also, feel free to bring a towel or blanket to cover up with between changes. We may do a little walking so be sure to bring a pair of flip-flops for in-between scene changes.
Can I get digital files of my photos?                                                                  
YES! Although digital files are not sold as a stand-alone item, you may add them to your order along with your print order.
How long does it take to receive my images?
Once your order has been placed, your beautiful package will arrive within 4-5 weeks, sometime sooner.
What's not included in the session fee?
Prints or digital files are not included in your session fee.
How many images will we see from our session?                                  
Expect about 20-30 images in your proofing gallery to view.
How long is a typical session?
With your session fee, you get 1-2 hours with me at any location within a 30 mile radius of Greenville, South Carolina. The session usually ends up being 1 hour, but block out 2 hours, just in case. Locations outside the 30 mile radius will require a travel fee. (please inquire on pricing).
Should I schedule a studio or on-location setting?  What time of day is best?
I love shooting both in studio and outdoors, so it is entirely up to you. Madeline Photography Studio is spacious with natural light as well as flattering studio lighting, props, and a very cozy and inviting environment. We are fortunate to live in a gorgeous part of South Carolina, so we have tons of urban and rural outdoor locations to choose from (weather permitting). So, either way, you can't go wrong, and I can help you decide!  I  prefer to shoot sessions about two hours before sunset. This is the time of day that photographers refer to as the "golden hour" and during that time we will find beautiful, flattering light. However, I also understand that sometimes it can be hard to make this time work for you for a variety of reasons.  If you don't think this time of day will work for you, I also offer early morning shoots (about 30 minutes or so after the sun rises) and studio sessions with a variety of timeless and carefully selected backdrops.
Do you offer any special offers if I'm happy with my experience and refer a friend?                                                                                                          
YES!! 🙂 The BEST compliment we could receive would be your referral to a friend! We want to thank you by offering $50 credit toward your future session for each referral. Please see REFERAL REWARDS PROGRAM for further details. If you have a few moments, please also send us a note or Facebook recommendation.   Please be sure to invite your friends to "like" us on Facebook!
I hope these FAQ's were helpful!  If you have any other questions feel free to send me an email: lori@lorimadelinephotography.com or call or text me at 864.430.5286.
I look forward to hearing from you!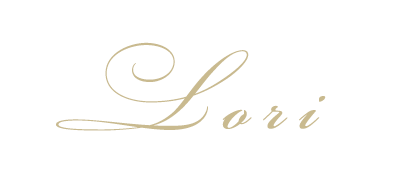 MADELINE PHOTOGRAPHY
GREENVILLE, SOUTH CAROLINA